---
Click the title above to read our summer 2019 newsletter!
---
2019 Day of Action: big success!
Big thanks to the volunteers who came out from HP through United Way of Benton County's Day of Action! It was a cloudy, cool morning. Most folks would have preferred to have been inside, cozy on their couches drinking tea. These volunteers, however, came out to help us chip wood, weeds, and organize.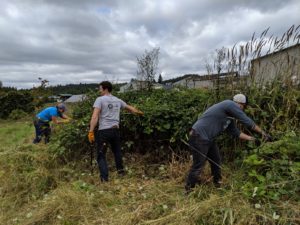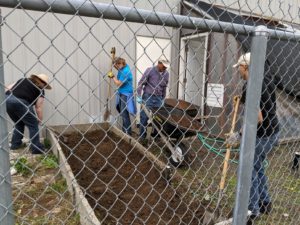 ---
We have a fundraiser set up for July 18th at 6pm with Dream Dinners in Corvallis. Thank you for your support!
---
Click the title above to read our spring 2019 newsletter!
---
As of January 1, 2019, Philomath Community Services hired their first-ever employee. The Board of Directors of Philomath Community Services, Inc. is happy to announce the hiring of Mark McGuire, our new Executive Director… continue reading here.