June's Kids Kloset is looking for a volunteer manager and volunteers to work in the store.
The manager commitment would take 6 - 8 hours per week and the volunteers can commit to any hours
on Tuesday or Thursday. See the link below to apply.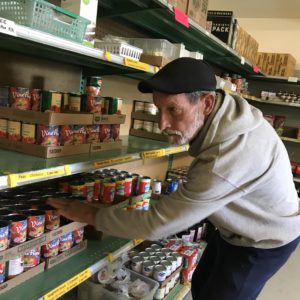 Volunteering is at the heart of what makes Philomath Community Services so special.
Are you interested in helping with any of our five programs? If so, please apply here.
Or, if you have a desire to become a PCS board member, please apply here.
In 2017, approximately 19,289 volunteer hours were donated to PCS. If our volunteers
were paid $15 per hour, this would have resulted in a cost of $289,335.00 in wages!
PCS is an entirely volunteer-based agency and is overseen by a board of directors made up of Philomath and Benton County residents. We welcome your involvement at any level. Call us at 541-929-2499 to find out more about this amazing organization, its volunteers, and the people we serve.
Physical Address:  360 S 9th St   Philomath OR 97370
Mailing Address:    PO Box 1334  Philomath OR 97370
541-929-2499
www.philomathcommunityservices.org

This institution is an equal opportunity provider. Philomath Community Services is a 501(3) non-profit corporation in in Oregon. Donations are tax deductible to the extent allowed by law.